Laser Dental FAQ
Laser Dental FAQ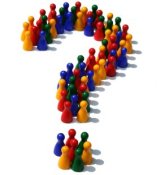 The following questions are the most commonly asked of us, and hopefully this page will answer some of them. Of course, you may always contact us for any information that you need, and we will do our best to answer in a timely manner.



QUESTION:"Where are you located?"
ANSWER: We are in the Coyote Hills area of Fullerton, California, on the northwest corner of Euclid and Rosecrans Avenues. Our address is 1031 Rosecrans, Suite 104, Fullerton, 92833. We are minutes away from three major freeways, and less than three miles from the Fullerton Amtrak/Metrolink station. John Wayne (Orange County)Airport, Long Beach Airport, and LAX are all easily accessible by freeway.
Click here for map.

QUESTION: There are many dental offices and clinics now calling themselves "laser dental centers" or touting themselves as practicing "laser dentistry." What makes you so unique?
ANSWER: First, it is important to note that there are many dental practices which claim to practice laser dentistry, but they only use them on a limited basis, and may not be properly trained as to their use. In some cases, the term "laser dentist" may be used just as a gimmick to attract patients, with a laser being present in the office, but not used much or with any competency.
What makes us stand out among all these other so-called laser dental practices is the fact that our founder and director, Dr. Richard T. Hansen, was one of the very first dentists in this country to help research and develop lasers for dental use. He is a recognized authority on lasers and their principles of operation, and he was one of only five dentists in the country who participated in clinical trials for dental lasers for FDA approval back in the early '90s. Dr. Hansen developed many of the treatment techniques that are now used with dental lasers and their associated materials.
Add to that his knowledge and experience dealing with dental health issues that affect the whole body, resulting in his holistic approach to dentistry, and his years and years of research on that subject; his sixteen-plus years of experience as a laser dentist, plus his thirty-four years experience as a dental surgeon; his thousands of satisfied patients who swear by him, many of whom travel from all over the country to be seen by him, and you will understand why our center is different, unique, and very probably the best qualified to serve you and take care of all your dental needs. Also see Laser Dental Imitators.Laser Dental FAQ

QUESTION: "Are lasers safe?"
ANSWER: The lasers we use have all been approved for dental use by the FDA, and are extremely safe. They can be used with pinpoint accuracy, and not affect the surrounding tissue. There are many advantages to using lasers, such as the way they help to sterilize the area being worked on, and laser-treated areas generally heal much more quickly. Lasers eliminate the trauma and vibration of the traditional drill, and because they self-cauterize during surgical procedures, healing time is generally faster with less post-operative pain.

QUESTION: "Why is your New Patient Questionnaire so detailed, and with so many health questions?"
ANSWER: We try to tailor our treatment program to each patient's individual needs, and it's important to see the overall health picture of each one. Since we believe that everything done dentally to a patient has the potential to affect overall health, and that there is a direct connection between oral and whole-body health, we need to know what's going on with every patient so that their dental treatments will be in harmony with their total health program.Laser Dental FAQ

QUESTION: Are you a "Biological" or "Holistic" dental practice?
ANSWER: Yes to both. For more detailed answers, click HERE and HERE.

QUESTION: "I have some old mercury amalgam fillings. They are causing some problems and I would like to get them removed. Can you do that for me?"
ANSWER: Yes. We can and do remove mercury amalgam fillings, and we practice safe, non-toxic protocols to protect the staff and the patients. The fillings are then replaced with safe, biocompatible compounds/materials which are non-toxic and not a threat to the body's immune system.

QUESTION: "Do you have recommendations for nutritional support or detoxification protocols?"
ANSWER: Yes. We can and will assist you with nutritional guidelines, as well as detoxification protocols for mercury and other heavy metals. We have several resources for doing this, including other heath practitioners we may refer you to.
Laser Dental FAQ
QUESTION: What are "Dental Revisions?"
ANSWER: Dental Revisions are replacing/retreating old dental restorations with biocompatible materials, or materials tested to be more compatible with the oral immune system and the body's immune system. This may include treating of cavitations caused by removed teeth.

QUESTION: "I'm from out-of-town or out-of-state. Are there any dentists in my area that offer the kinds of treatments that you do?"
ANSWER: That question is best answered HERE.

QUESTION: "I'm from out-of-town and am considering getting treatment at your Center. Can you set up a treatment program that will make the best use of my time while I am there?"
ANSWER: Definitely yes! We have a lot of experience treating patients from all over the country, and from around the world. We will tailor your treatments to meet your time requirements, and to make your visit with us as pleasant as possible. We are located near Disneyland, Knott's Berry Farm, Universal Studios, and other entertainment venues which can make your visit even more enjoyable.

QUESTION: I have to have a lot of work done. Do you offer any kind of discounts or incentives?"
ANSWER: These things are considered on a case-by-case basis, but there are usually different types of discounts or rates available. Please check with our staff for more details.

QUESTION: "I have a real fear of dentists and dental treatments. Can you help me deal with my phobias?"
ANSWER: YES! Our staff are very understanding of this problem, and are specially trained to deal with it. We have a lot of different options available to make your visit less frightening and more comfortable. For more information, CLICK HERE.
Laser Dental FAQ
QUESTION: "What are your business hours?"
ANSWER: Our normal business hours are 8:00 AM to 5:00 PM, Monday through Friday, although we may make some accommodations for special or emergency cases.

QUESTION: "Do you take insurance?"
ANSWER: We can assist you with the paperwork you need to submit to get your insurance provider to reimburse you directly. This question is best answered HERE.

QUESTION: "What forms of payment to you accept?"
ANSWER: We accept Visa, Mastercard, and American Express cards, as well as personal checks, money orders and cash.

QUESTION: "Do you have a payment or credit plan?"
ANSWER: We offer Care Credit, which patients can apply for and pay off in convenient monthly installments.

DO YOU HAVE A QUESTION THAT YOU WOULD LIKE TO SUGGEST FOR OUR FAQ PAGE? IF SO, CONTACT US AND FILL OUT THE "E-MAIL" FORM. WE ALWAYS ENJOY RECEIVING COMMENTS AND SUGGESTIONS FROM OUR PATIENTS AND WEBSITE VIEWERS. THANKS!

Return from "Laser Dental FAQ" to Home Page